Media Kit
Background information about Scanderson Labs, LLC., creator of supplements for the gut-brain axis.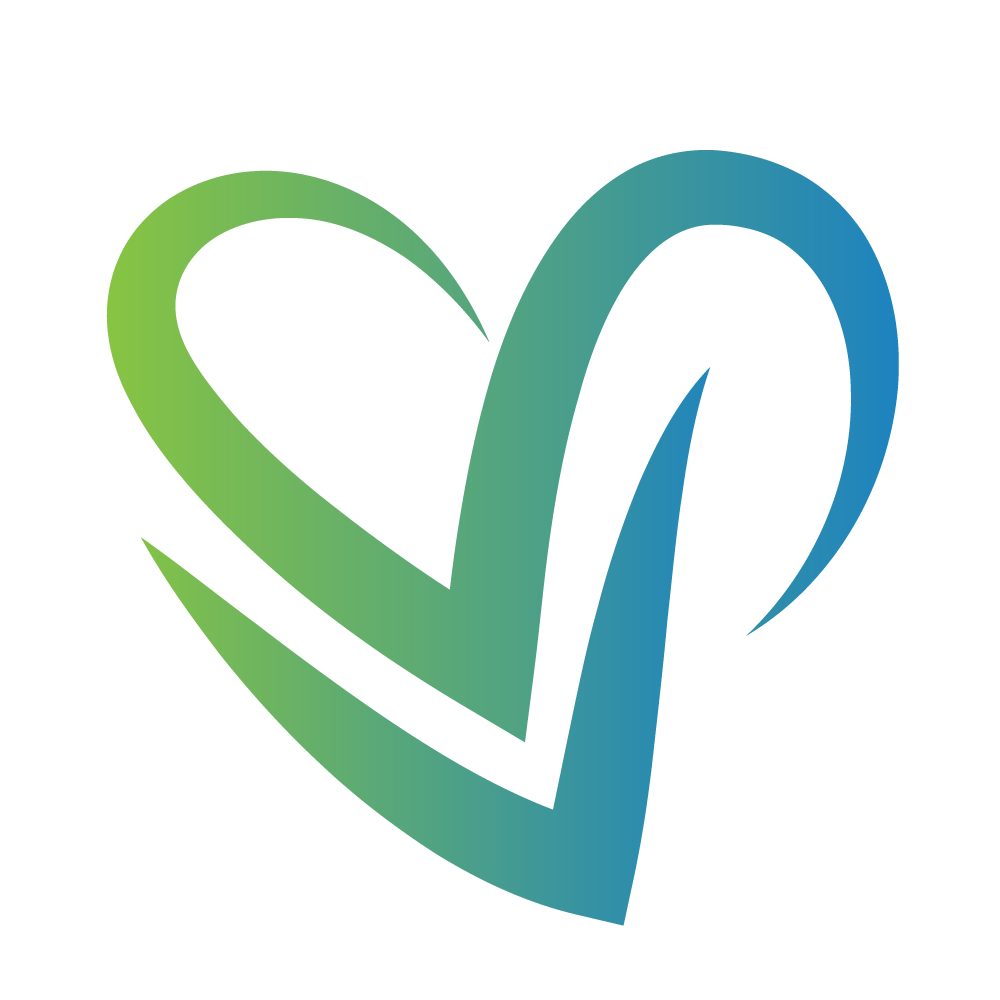 Company Info
Name
Scanderson Labs, LLC.
Year of incorporation
2020
Location
Hudson, Ohio
Founding Team
Principal: Scott Anderson
Financial Officer: Candyce Anderson
Media Manager: Amy Dunlap
Production Manager: Blake Anderson
Advisor
Brooke Anderson, PhD.
Summary
Scanderson Labs designs and manufactures supplements that target the gut-brain axis. Research shows that, like any successful ecosystem, a healthy gut is defined by its diversity. Thus their supplements are rich blends of prebiotics and polyphenols designed to support a diverse microbiota. A healthy gut dampens inflammation and improves brain function, leading to optimal mood and cognition.
Products
The first supplement created by Scanderson Labs is Clarity Prebiotic Blend, a mix of dozens of plant-based prebiotics and polyphenols known to improve the health of the microbiota. Next in the pipeline is a sugar substitute that includes low GI prebiotics designed to help the gut while still enjoying desserts.
Website
http://scandersonlabs.com
Social Media
Twitter: @LabsScanderson
Instagram: @scandersonlabs
Facebook: @ScandersonLabs
The Team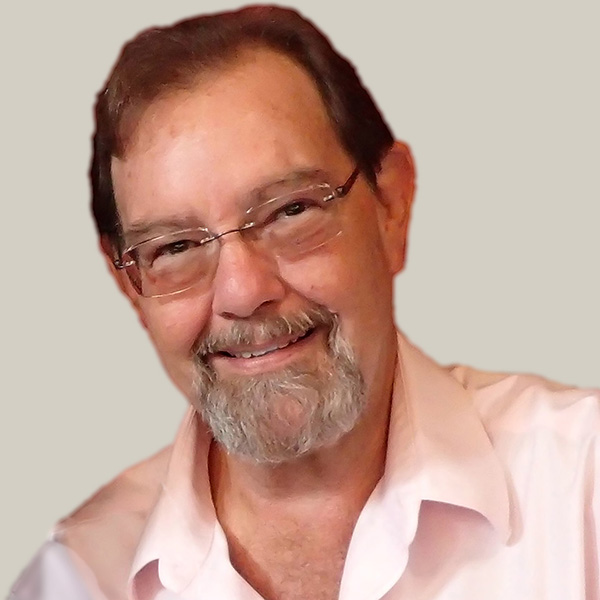 Scott Anderson is the founder of Scanderson Labs. He has been formulating prebiotics for 20 years. Anderson is the author, with Dr. Ted Dinan and John Cryan, PhD., of The Psychobiotic Revolution from National Geographic.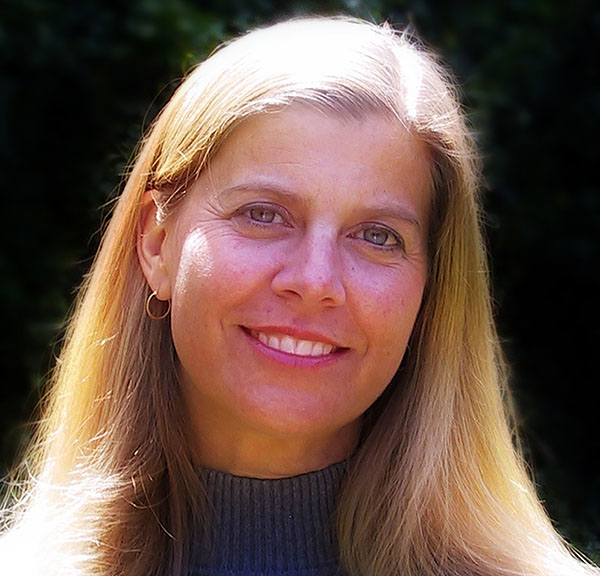 Candyce Anderson is the Financial Officer and Press Liaison at Scanderson Labs. She has degrees in Mathematics and Nursing and has done award-winning medical research for the University Hospital system in Ohio.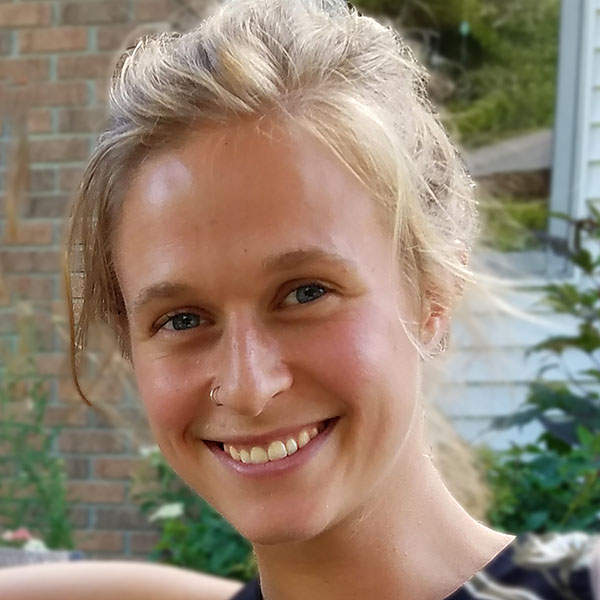 Amy Dunlap is the Media Manager at Scanderson Labs. She has a degree in Music Therapy and has worked with depressed patients and vets with PTSD.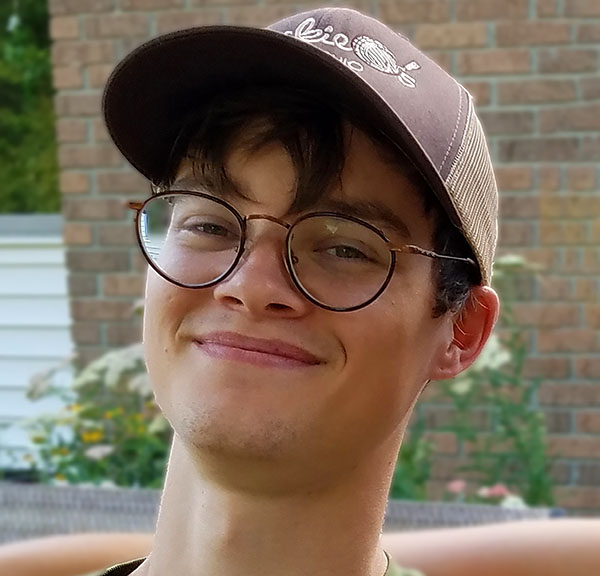 Blake Anderson is the Production Manager at Scanderson Labs. He has a degree in Music and has worked with depressed and geriatric patients. He also composes the music for the Scanderson Labs ad campaigns.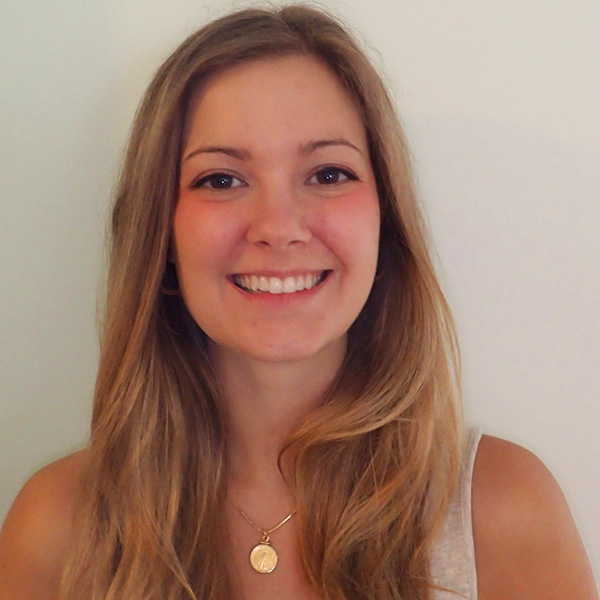 Brooke Anderson, PhD is a science advisor to Scanderson Labs. She has a doctorate in microbiology from the world-leading microbiota program at UCSD and works in the probiotics industry. She is knowledgeable about fermentation, both in digestion and the food industry.
Founder's Bio
Scanderson Labs was founded by Scott Anderson in 2020. A scientist and science writer, he has been formulating prebiotics for 20 years and is a consultant to companies including GlaxoSmithKline (GSK) and Unilever on probiotic and prebiotic supplements.
Anderson came to Ohio in 2004 to head up research and development for Freedom Health, an Ohio company that pioneered using prebiotics in animals. As well as creating intestinal supplements for dogs and horses, he also created supplements to help people cope with the side-effects of cancer treatment at the Cleveland Clinic.
Anderson noticed that many of the patients – both human and animal – that were afflicted with gut issues also had mental and behavioral issues, including depression, anxiety and loss of concentration. Researching this intriguing connection between the gut and the brain led Anderson to studies by John Cryan and Ted Dinan of University College Cork, in Ireland. These prolific researchers had discovered a connection between gut microbes and brain function. In particular, they found that certain probiotics and prebiotics were able to improve the mood of test animals and humans. They coined the term "psychobiotic" to refer to these mood enhancers.
Anderson contacted the two professors and they discussed their overlapping research results. Cryan and Dinan had read some of Anderson's popular writings on gut microbes and they decided a book was in order. National Geographic agreed and in late 2017 The Psychobiotic Revolution was published to overwhelmingly positive reviews. Anderson says, "It was a great honor to work with such distinguished scientists on the forefront of this mind-boggling field. Their work will affect a wide range of health issues and I feel fortunate to be a part of this important development."
Researchers have begun to realize that a healthy gut is defined by a diversified microbiota. In studies, prebiotic mixes consistently show better efficacy than single prebiotics because they support a wider variety of microbes. Inspired by this insight, Anderson decided to develop a supplement that would include a rich blend of prebiotics and polyphenols to support a diverse microbiota. Testing supported this approach, with subjects reporting improved bowel movements, less brain fog and improved mood.
Anderson continues to work with the top scientists in the field to develop new supplements to help people improve their "health, from the inside out".
Press Releases
For release 3/1/2022
Candyce Anderson
1-234-380-6808
Scanderson Labs, LLC.
Candyce_Anderson@ScandersonLabs.com
A healthy gut microbiota can minimize the misery of Long COVID. An Ohio company has a plant-based solution.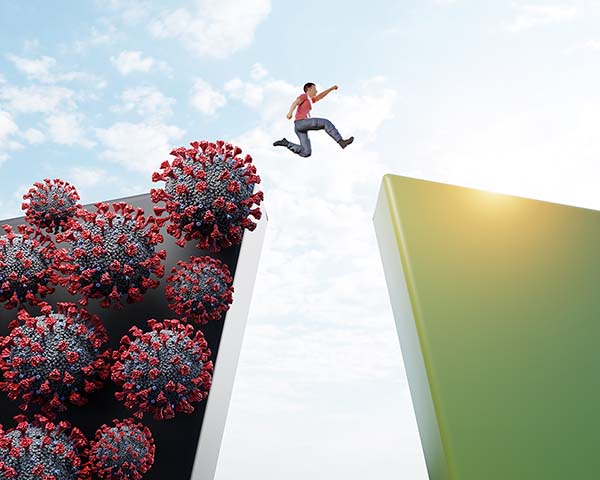 Around half of COVID patients end up with "long COVID", leaving them with a litany of complaints for months after infection. Many of those lingering maladies are brain related, including brain fog, depression, and anxiety. This debilitating extension of COVID promises to stress the healthcare system for months to come.
Remarkably, certain bacteria in the gut produce anti-viral compounds that significantly dampen this COVID hangover. These specific bacterial species aren't currently available as a probiotic formula, but there's another path to the same goal: diversity. Those patients with more diverse gut microbes had lower rates of long COVID.
How do you get a diverse microbiota? One way is to eat a varied diet, especially foods high in prebiotic fiber like beans, lentils, artichokes, and onions. But if you can't get enough fruits and vegetables in your diet, you might try a supplement that contains a wide variety of prebiotics.
An Ohio company, Scanderson Labs LLC, has created a blend of polyphenols and prebiotic fibers called Clarity Prebiotic Blend that boosts the diversity and resilience of the gut microbiota. Studies have shown that prebiotic blends work better than single prebiotics to balance the gut. A balanced gut not only resists pathogens like viruses, it also nourishes the gut lining, keeping those pathogens out of the circulatory system. Scott Anderson, founder of Scanderson Labs, says, "When microbes get into your blood, they get pumped to every organ in your body. Research shows that many chronic diseases, including long COVID, have a gut component. Fortunately, the more diversified your gut microbes, the more resilient you are to disease."
Clarity Prebiotic Blend is formulated to improve brain function, acting via the gut-brain axis to quell inflammation. This is likely the same pathway coronavirus takes when it causes mental issues. Like the gut-brain axis, it is a two-way path: not only does COVID lead to mental disruptions, but existing mental problems can increase the odds of poor COVID outcomes. A well-balanced gut is thus a powerful deterrent to the mental issues of long COVID. One last benefit to maintaining a healthy gut? It improves the immune response to vaccines.
It is hard to control how the virus will affect us. Distancing, masking, and vaccinating all help. But most of the pandemic is out of our control. Not so our gut. Improving our gut is entirely up to us. Diet, exercise, and supplements can keep our gut in the pink of health. And that radically improves our odds of avoiding the worst of COVID and its aftermath.
References
Piscotta, Frank J., Hans-Heinrich Hoffmann, Young Joo Choi, Gabriel I. Small, Alison W. Ashbrook, Bimal Koirala, Elizabeth A. Campbell, Seth A. Darst, Charles M. Rice, and Sean F. Brady. "Metabolites with SARS-CoV-2 Inhibitory Activity Identified from Human Microbiome Commensals." MSphere, December 1, 2021. https://doi.org/10.1128/mSphere.00711-21.
Liu, Qin, Joyce Wing Yan Mak, Qi Su, Yun Kit Yeoh, Grace Chung-Yan Lui, Susanna So Shan Ng, Fen Zhang, et al. "Gut Microbiota Dynamics in a Prospective Cohort of Patients with Post-Acute COVID-19 Syndrome." Gut 71, no. 3 (March 1, 2022): 544–52. https://doi.org/10.1136/gutjnl-2021-325989.
Xie, Yan, Evan Xu, and Ziyad Al-Aly. "Risks of Mental Health Outcomes in People with Covid-19: Cohort Study." BMJ 376 (February 16, 2022): e068993. https://doi.org/10.1136/bmj-2021-068993.
For immediate release 5/1/2021
Candyce Anderson
1-234-380-3004
Scanderson Labs, LLC.
Candyce_Anderson@ScandersonLabs.com
Ohio Startup Introduces a Supplement to Improve Mood and Cognition
Novel prebiotic is aimed at the millions of people who want to optimize their brain function
Hudson, OH: Scanderson Labs, an Ohio startup, today announced a new supplement called Clarity Prebiotic Blend, designed to optimize mood and cognition. The company is acting on intriguing new research showing that prebiotics can improve brain function. The supplement retails for $34.95 and is available worldwide from Amazon: https://amzn.to/3GDFdLT
Clarity is a unique blend of plant-based prebiotics, complex sugars that feed beneficial microbes and improve gut health. The plant-based extracts are also high in polyphenols, antioxidants that similarly improve gut function. Research shows that a diverse microbiota is a healthy microbiota, and that a rich nutrient blend like Clarity can improve that diversity. A healthy microbiota minimizes inflammation and allows the brain to operate at its best, improving mood and cognition.
How big is this microbial breakthrough? Professor John Cryan of University College, Cork, one of the foremost researchers of the gut-brain connection, says, "If microbes are controlling the brain, then microbes are controlling everything."
Clarity Prebiotic Blend optimizes the microbiota, and from that humble beginning health flows out to the rest of the body, including the brain. A brain unencumbered by inflammation is free to operate at its best.
Today's economy is highly competitive, and many people are seeking ways to maximize their brain function while remaining upbeat and healthy. Scanderson Labs developed Clarity over a period of 16 months, finally selecting a diverse blend of plant-based ingredients with a great taste profile that showed exceptional success in testing. According to Scott Anderson, founder of Scanderson Labs, "We were surprised by the overwhelmingly positive feedback we got during testing. People felt more upbeat and alert – and more prosaically, they had better BMs. It all starts in the gut!"
For immediate release 10/2/2020
Candyce Anderson
1-234-380-3004
Scanderson Labs, LLC.
Candyce_Anderson@ScandersonLabs.com
Scanderson Labs LLC Welcomes Brooke Anderson, PhD, as a Science Advisor
Company expands its expertise on ferments and digestion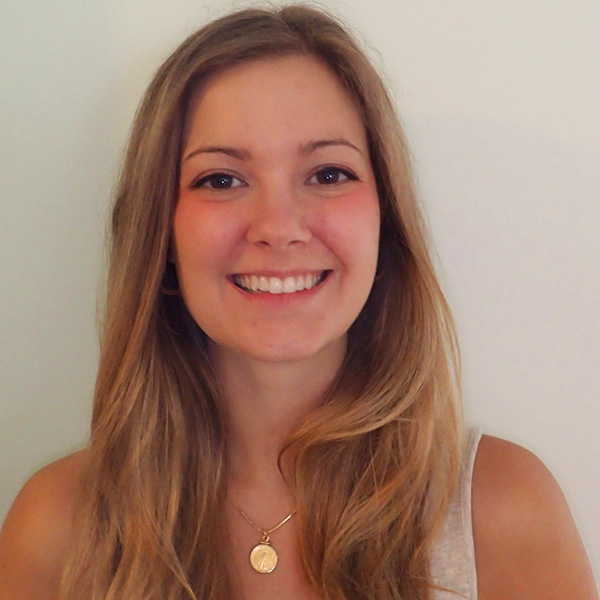 Hudson, OH: Today Scanderson Labs LLC announced that Brooke Anderson, PhD, has joined them as a science and communications advisor. Brooke holds a doctorate from the world-class microbiology department at UCSD. She studied under Rachel Dutton, where she used tools including fluorescence microscopy to observe the communities of bacteria, fungi and viruses involved in making cheese and other fermented foods. Brooke did her undergrad work at the Ohio State University where she graduated with Honors Research Distinction in Biochemistry. She currently researches the gut microbiota of farm animals, including dairy cows.
Scanderson Labs is excited to have Brooke as an advisor. She brings a mastery of the fermentation arts as well as an insightful assessment of the prebiotic market. Scott Anderson, founder of Scanderson Labs, says, "We are lucky to get such a brilliant and energetic researcher to advise us. As a newly minted PhD, Brooke brings a fresh perspective to our search for novel supplement ingredients and markets. She keeps us on our toes!"
---
For immediate release 1/22/2020
Candyce Anderson
1-234-380-3004
Scanderson Labs, LLC.
Candyce_Anderson@ScandersonLabs.com
Ohio Supplement Startup is Founded
New company aims to produce supplements targeting the gut-brain axis

Hudson, OH: Today Scanderson Labs LLC, a supplement design and manufacturing startup, officially filed as a domestic for-profit limited liability company (LLC) in Ohio.
The company plans to create supplements that target the gut-brain axis, based on pioneering research into the connection between the gut microbiome and the brain. The studies show that an improperly balanced gut microbiome can lead to inflammation which negatively affects all organs in the body, including the brain. With the proper supplementation of probiotics and prebiotics, the gut can be better balanced, leading to superior health, mood, and cognition.
Scott Anderson, the founder of the company, has worked in the supplement business for 20 years. A consultant to companies including GSK and Unilever, Anderson will put his knowledge and connections to good use, creating specific blends of plant-based prebiotics to optimize gut health. Anderson says, "This is a huge and underserved market. We hope to reach people who have both gut issues and mental issues, which are often found together."